Beyond the Basics: The Craft of Writing Picture Books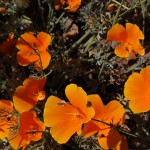 Beyond the Basics: The Craft of Writing Picture Books
3 hours in one evening
6:30-9:30 p.m.

You've got an idea for a picture book, either in your head or captured on paper. You have the basics of a story, or an engaging character, or a few funny or interesting ideas. Now what? How does an author put it all together to make a story work? In this class, we'll go beyond the basics, looking deeper at:
• Character
• The emotional heartbeat of the story
• Tension, pacing & page turns
• Satisfying endings
We'll analyze these elements of story using successful picture books. Then you'll focus on your own idea–exploring these same elements. Participants will come away with strategies for improving and revising their own stories. This is a class on the craft of writing. So if you want to know the basics of writing for children, such as how to find an editor or agent, you'll want to first enroll in #1 Wild Rumpus/Intro to Writing Children's Picture Books.
Taught by Lynn E. Hazen